Let's post your ramen photos or videos and get luxury benefits!
Please don't cause any trouble to ramen shops and other customers when you take photos or shoot videos.
Information and Apology for benefits change
To prevent the spread of COVID-19, we decided to cancel our originally planned trip to Japan and food tour.
Very sorry for those who were looking forward to it.
We are planning new benefits separately, so we will inform you again.
As a benefit, cashback of ramen fees is ongoing. Thank you for your continued participation.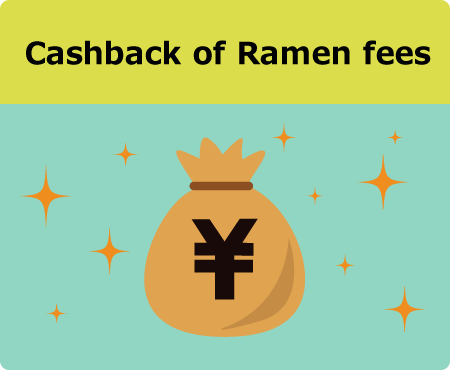 Ramen price cash back for everyone
The campaign overview
Application period:For an indefinite period of time
Until the reach of 1 million yen, continue cashback of ramen fees.
Area:Around the world
<How to post>
(1)Please click the green button below to post your photos or videos
or
(2)follow our account Instagram(@weloveramen_rw) or Twitter(@weloveramen_rw) and post your photos or videos with hush tug "ramen_cp" and the ramen shop name on your account.
※Not only new photos or videos but also old ones are acceptable.
※ "Ramenwalker" will edit photos or videos for its YouTube account.
If you post via Instagram or Twitter, please note that the following conditions are invalid:
※your account is private
※ you do not follow the campaign official account Twitter(@weloveramen_rw) or Instagram(@weloveramen_rw)
※you delete the post
※your account is inappropriate for Twitter, Instagram